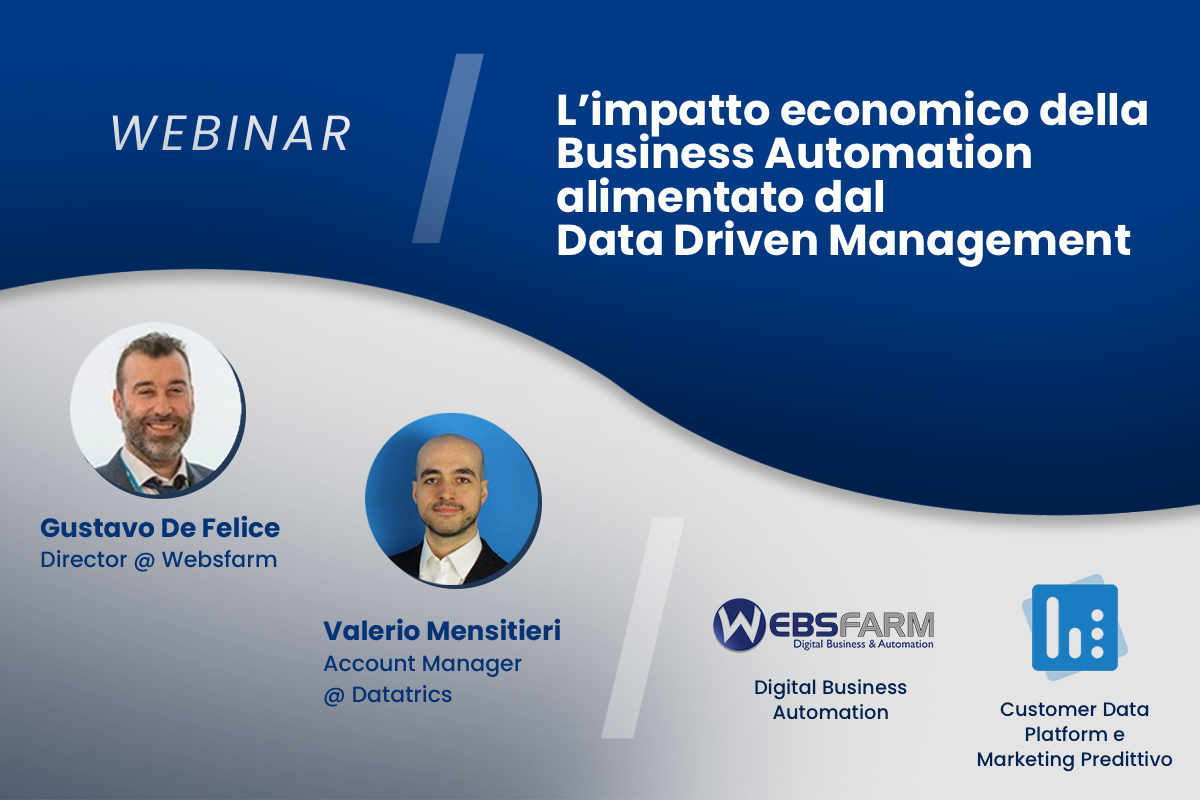 Business Automation alimentato dal Data Driven Management
Quando si impostano gli obiettivi di una Strategia Digital si utilizza il ROI come uno dei principali indicatori del suo successo. Spesso ci si concentra su operazioni, soluzioni e alternative che agiscono sulla componente "positiva" di questo rapporto: i ricavi. Agire sulla componente "negativa", sui costi, implica uno sforzo di gran lunga maggiore: è necessaria un'analisi lucida dei propri processi di creazione di valore ed un ripensamento completo su come limitare inefficienze e ridondanze.
In questo caso è fondamentale partire dell'importanza dei dati per comprendere il concetto di costo sommerso, di costo operativo e soprattutto di Costo Opportunità.
Grazie alla #BusinessAutomation è effettivamente possibile intervenire sull'ottimizzazione dei processi che generano valore, infatti la smartCDP di Datatrics fa parte di questo universo.
Ma siamo davvero sicuri di sapere di cosa si tratta?

Per rispondere a questa domanda ho chiamato in causa Gustavo De Felice founder di Websfarm Ltd esperto di DigitalMarketing e di BusinessAutomation.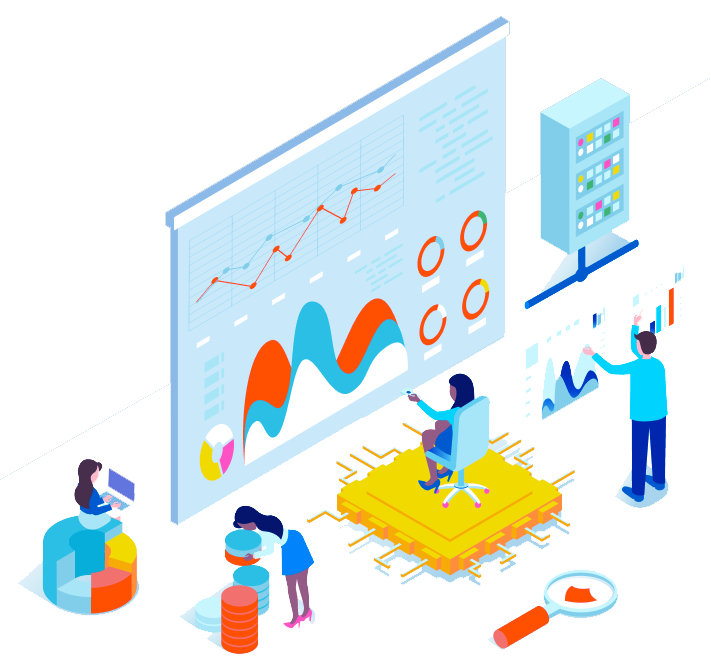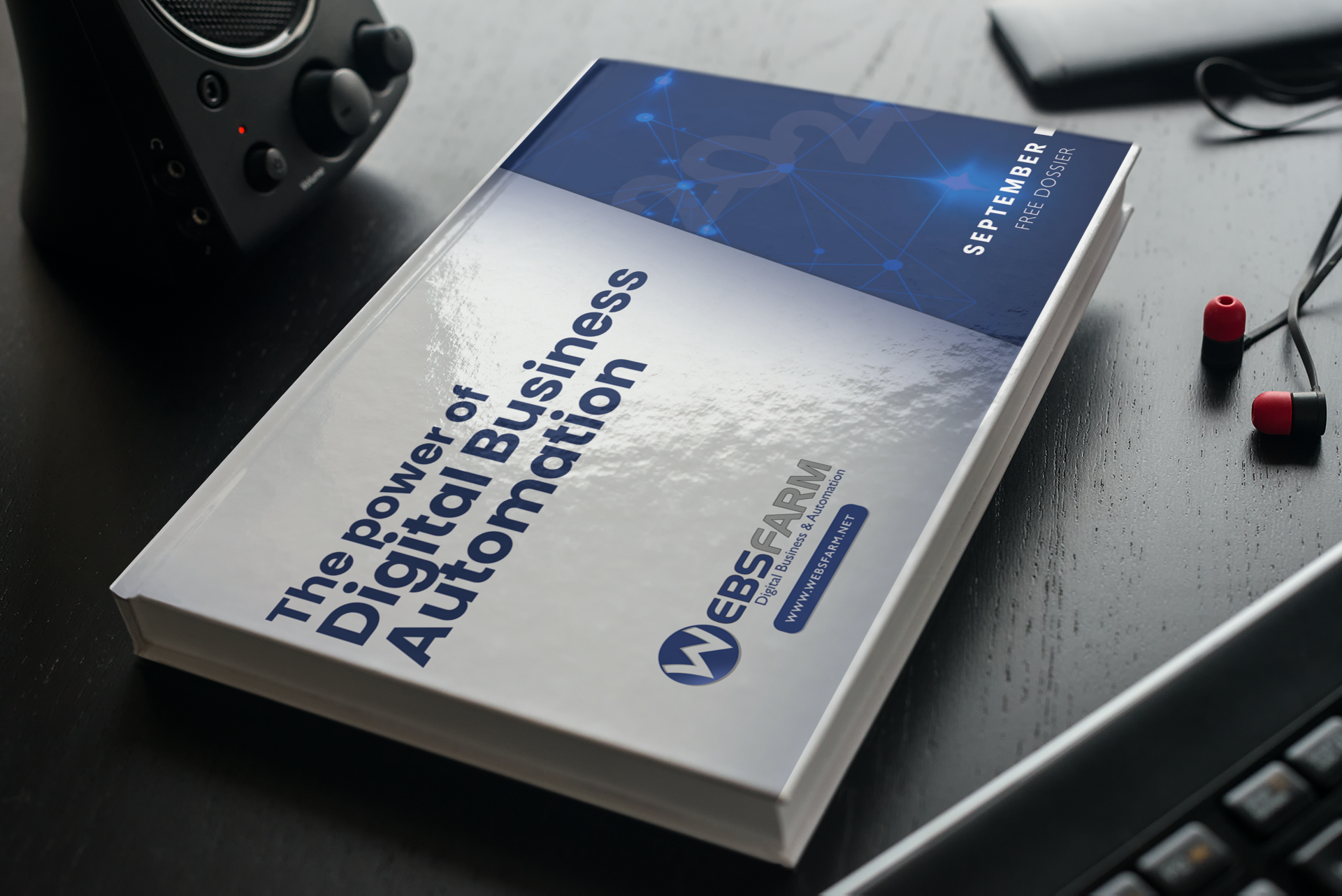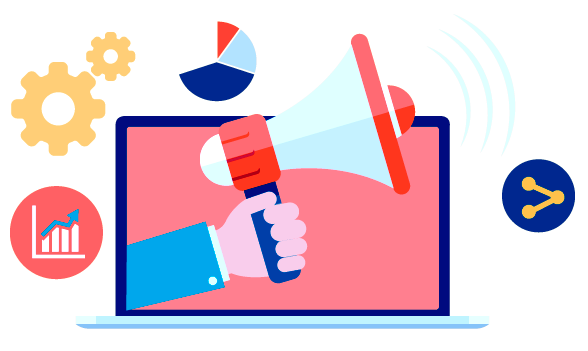 Dossier Marketing Automation
Marketing Automation is the entire set of processes and technologies capable of streamlining marketing activities to make them more on target. It combines different platforms, software, and databases to manage all aspects of the Digital Campaign.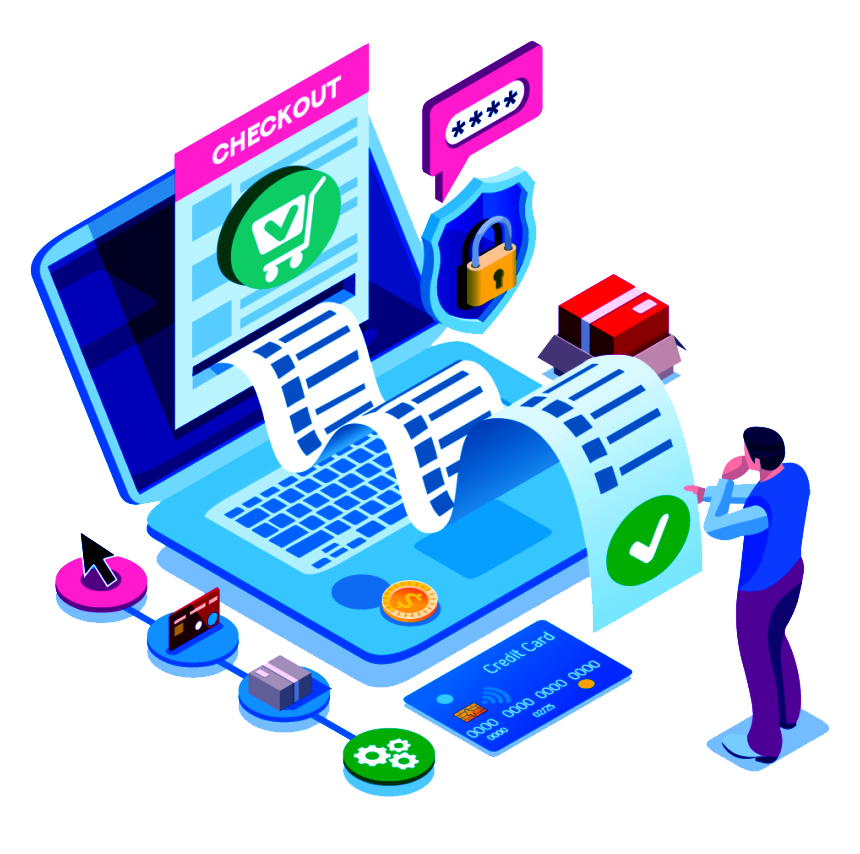 Dossier eCommerce
Electronic Commerce, or eCommerce, relates to transactions conducted via the internet.
The term also applies to other web-based activities, including online auctions, internet banking, payment gateways, and online ticketing.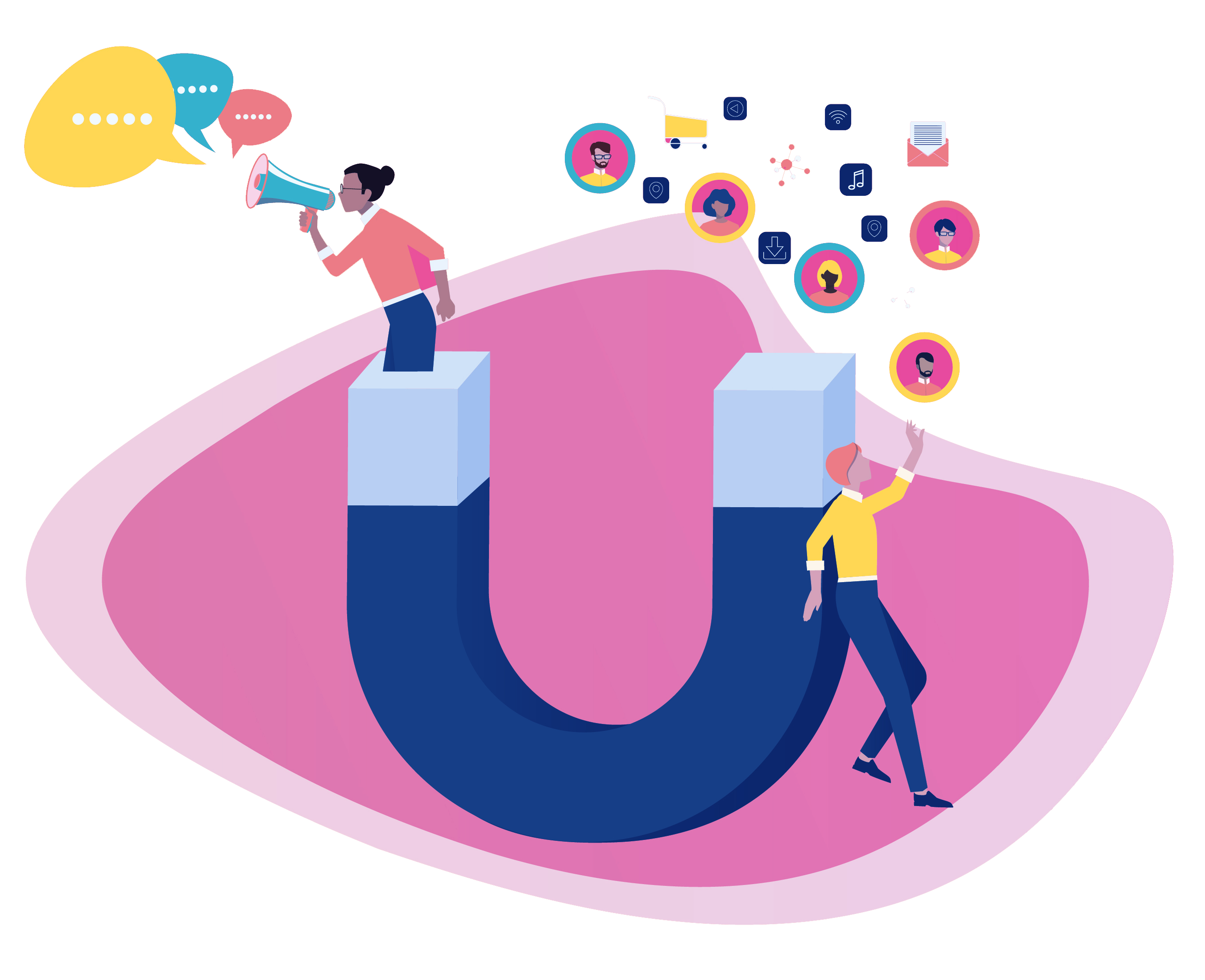 Dossier Inbound Marketing
Digital Inbound Marketing is a business approach that attracts customers by providing them with valuable content and personalised experiences. Unlike Outbound Marketing, which pushes generic content customers don't normally want, Inbound Marketing looks to the customers' needs, giving them real solutions at each step of their journey.
Get the most out of your digital transformation strategy. Speak to one of our experts directly to find out how.